HKUST startups showcased in Tech[LIFE]style Conference 2019
Five HKUST startup teams joined the Tech[LIFE]style Conference, co-hosted by The Mills Fabrica and Startup Launchpad on 22 Jan 2019 at the Hong Kong Convention and Exhibition Centre.
The conference brought together the biggest investors, the most innovative startups, visionary technology entrepreneurs, pioneering manufacturers, and global talent. More than 100 global startups showcased their products and ideas by focusing on different fields within lifestyle tech – Innovation VR/AR, Sustainability and Food/Travel/Social Tech.
With the support from HKUST Entrepreneurship Center,  five startup teams (as listed below) founded by HKUST alumni and/or students got the opportunity to showcase their projects and meet with different industry leaders.
GoByBus.hk
Ken YUNG    
Co-founder, HKUST alumni (BBA in Information Systems and Management)
iSTEM Limited    
Eagle CHAN   
Founder, HKUST student (MPhil in Technology, Leadership and Entrepreneurship)
Roots    
Kyle YEUNG
Co-founder, HKUST MBA student    
Socif Limited    
Simon TSANG
Co-founder, HKUST alumni (BEng in Computer Engineering)
Lok Haang YUEN
Co-founder, HKUST alumni (BBA in operation management and supervision)
SuitUp!
Shamaz ALI     
Founder, HKUST student, (BSc in Integrative Systems and Design)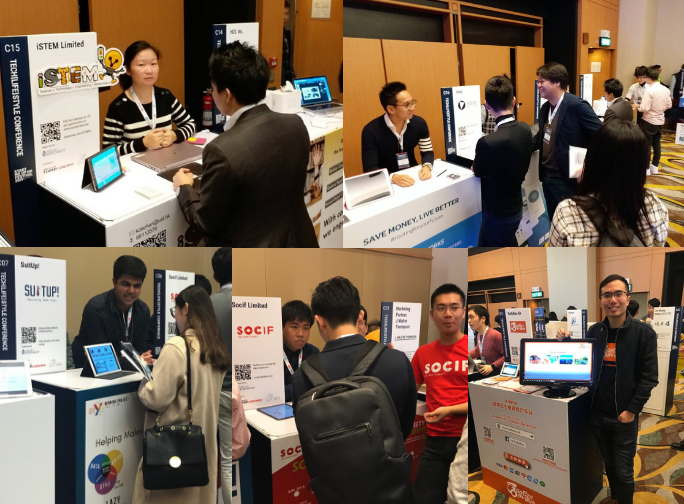 Do you have any entrepreneurial news to share with us? Please  contact us  now!